About us
The Gates Pizza and Kitchen is conveniently located on Gaffney Street in Pascoe Vale. Fairly priced, this exquisite restaurant serves the freshest pizza, and a range of delicious meals to choose from. The dishes are made by experienced chefs, using top-quality ingredients, and packed with flavour. You will certainly agree that their menu is hard to resist. Customer service is friendly and fast. Order from The Gates Pizza and Kitchen, using the easy online ordering system, and your meal will be brought to you. Check it out for a pleasant dining experience.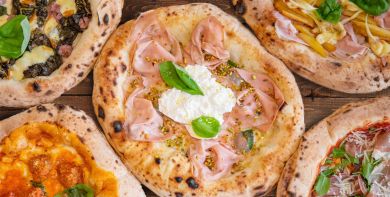 Reviews
Bruno
"Food was Beautiful"
31/12/2019
Connor
"Pizza and garlic bread was delicious and warm, drink was cold"
29/12/2019
Jason
"Forgot my 600ml coke no suger :("
12/12/2019
Kendall
"The best vegan pizzas in Melbs! ❤"
3/12/2019